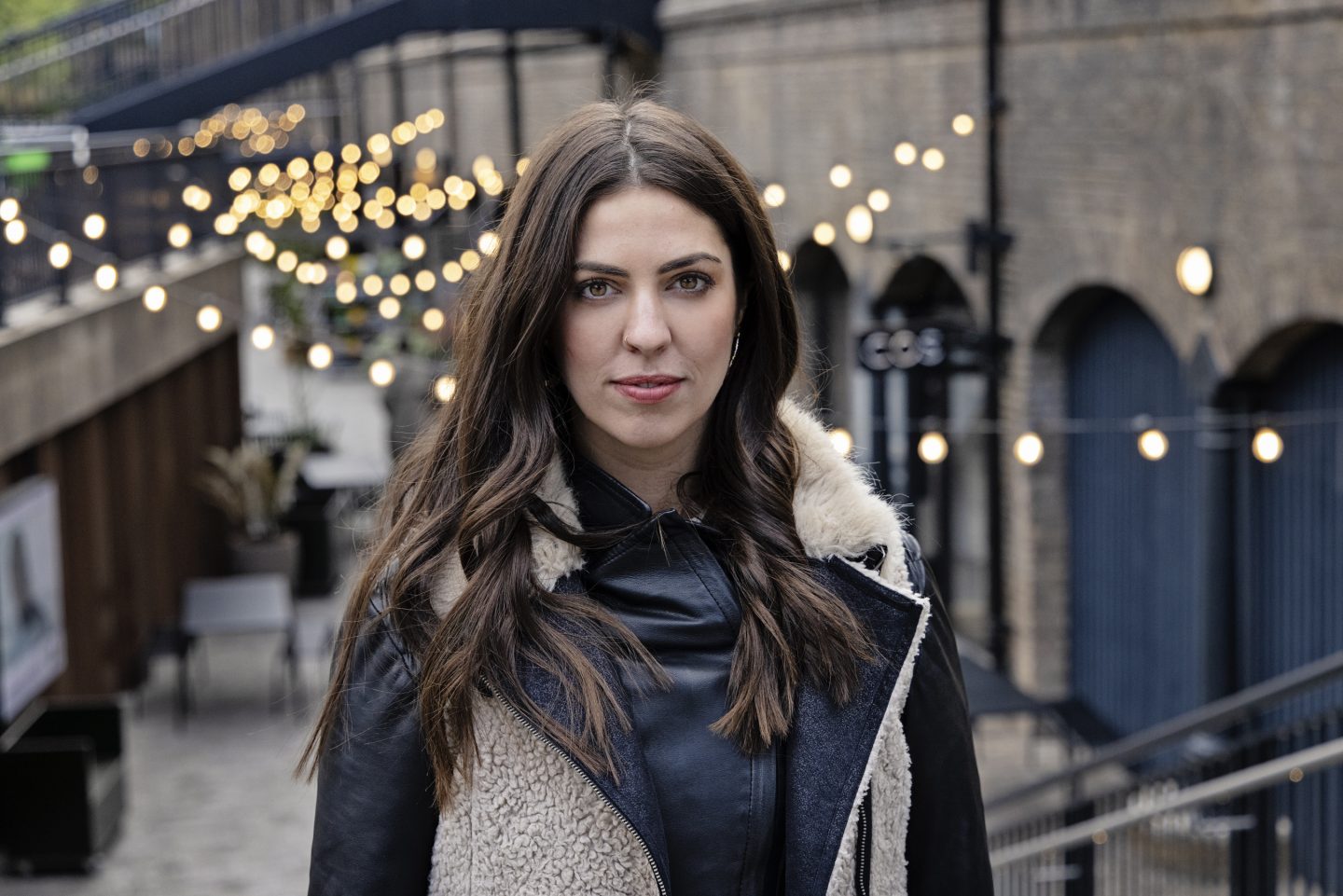 Who we are
Anna Mathur found at https://www.annamathur.com ("Website") is governed by the following privacy policy ("Privacy Policy").
I respect your privacy and are committed to protecting it. The purpose of this Privacy Policy is to inform you what personally identifiable information I may collect and how it may be used. This statement only applies to this Website.
What personal data we collect and why we collect it
Comments
When visitors leave comments on the site we collect the data shown in the comments form, and also the visitor's IP address and browser user agent string to help spam detection.
An anonymized string created from your email address (also called a hash) may be provided to the Gravatar service to see if you are using it. The Gravatar service privacy policy is available here: https://automattic.com/privacy/. After approval of your comment, your profile picture is visible to the public in the context of your comment.
We collect information about visitors who comment on Sites that use our Akismet anti-spam service. The information we collect depends on how the User sets up Akismet for the Site, but typically includes the commenter's IP address, user agent, referrer, and Site URL (along with other information directly provided by the commenter such as their name, username, email address, and the comment itself).
Media
If you upload images to the website, you should avoid uploading images with embedded location data (EXIF GPS) included. Visitors to the website can download and extract any location data from images on the website.
Information you voluntarily submit to the website
I may collect personal information from you such as your name or email address. For example, you may voluntarily submit information to the Website by leaving a comment, subscribing to a newsletter, or submitting a contact form.
Automatically-collected information
I automatically collect certain information about you and the device with which you access the Website. For example, when you use the Website, I will log your IP address, operating system type, browser type, referring website, pages you viewed, and the dates/times when you accessed the Website. I may also collect information about actions you take when using the Website, such as links clicked.
I may use the information collected in the following ways:
To operate and maintain the Website;
To create your account, identify you as a user of the Website, and customise the Website for your account;
To send you promotional information, such as newsletters. Each email promotion will provide information on how to opt-out of future mailings;
To send you administrative communications, such as administrative emails, confirmation emails, technical notices, updates on policies, or security alerts;
To respond to your comments or inquiries;
To provide you with user support;
To track and measure advertising on the Website;
To protect, investigate, and deter against unauthorised or illegal activity.
Copyright Notice
All design, text, graphics and arrangement thereof are the copyright of Anna Mathur or of other copyright owners. Any unauthorised reproduction of the contents of this site without the prior written permission of Anna Mathur is strictly prohibited.
Cookies
If you leave a comment on our site you may opt-in to saving your name, email address and website in cookies. These are for your convenience so that you do not have to fill in your details again when you leave another comment. These cookies will last for one year.
If you have an account and you log in to this site, we will set a temporary cookie to determine if your browser accepts cookies. This cookie contains no personal data and is discarded when you close your browser.
When you log in, we will also set up several cookies to save your login information and your screen display choices. Login cookies last for two days, and screen options cookies last for a year. If you select "Remember Me", your login will persist for two weeks. If you log out of your account, the login cookies will be removed.
If you edit or publish an article, an additional cookie will be saved in your browser. This cookie includes no personal data and simply indicates the post ID of the article you just edited. It expires after 1 day.
Embedded content from other websites
Articles on this site may include embedded content (e.g. videos, images, articles, etc.). Embedded content from other websites behaves in the exact same way as if the visitor has visited the other website.
These websites may collect data about you, use cookies, embed additional third-party tracking, and monitor your interaction with that embedded content, including tracing your interaction with the embedded content if you have an account and are logged in to that website.
How long we retain your data
If you leave a comment, the comment and its metadata are retained indefinitely. This is so we can recognise and approve any follow-up comments automatically instead of holding them in a moderation queue.
For users that register on our website (if any), we also store the personal information they provide in their user profile. All users can see, edit, or delete their personal information at any time (except they cannot change their username). Website administrators can also see and edit that information.
What rights you have over your data
If you have an account on this site, or have left comments, you can request to receive an exported file of the personal data we hold about you, including any data you have provided to us. You can also request that we erase any personal data we hold about you. This does not include any data we are obliged to keep for administrative, legal, or security purposes.
Where we send your data
Third-party use of personal information
I may share your information with third parties when you explicitly authorise me to share your information.
Additionally, the Website may use third-party service providers to service various aspects of the Website. Each third-party service provider's use of your personal information is dictated by their respective privacy policies.
The Website currently uses the following third-party service providers:
Google Analytics
This service tracks Website usage and provides information such as referring websites and user actions on the Website. Google Analytics may capture your IP address, but no other personal information is captured by Google Analytics.
Mailchimp
This service is used for delivery of email updates and newsletters. I store your name and email address for purposes of delivering such communications. Please refer to Mail Chimp's privacy policy for further information.
At this time, your personal information is not shared with any other third-party applications. This list may be amended from time to time at the Website's sole discretion.
Except when required by law, I will not sell, distribute, or reveal your email addresses or other personal information without your consent; however, I may disclose or transfer personal information collected through the Website to third parties who acquire all or a portion of our business, which may be the result of a merger, consolidation, or purchase of all or a portion of our assets, or in connection with any bankruptcy or re-organisation proceeding brought by or against us.
Advertising
Display Ads
I use third-party advertising companies to serve content and advertisements when you visit the Website, which may use cookies, as noted above.
Retargeting Ads
From time to time, the Website may engage in remarketing efforts with third-party companies, such as Google, Facebook, or Instagram, in order to market the Website. These companies use cookies to serve ads based on someone's past visits to the Website.
Affiliate Program Participation
The Website may engage in affiliate marketing, which is done by embedding tracking links into the Website. If you click on a link for an affiliate partnership, a cookie may be placed on your browser to track any sales for purposes of commissions.
You may come across hyper-links on this site. These hyper-links may take you to sites operated by other organisations which you agree we are not responsible for. When preparing our website we have taken every care possible. However, we have no control over any of the information you can access via other web sites and, in particular, we are not responsible for the privacy policies adopted by such other websites. Therefore, no mention of any organisation, company or individual to which our web site is linked shall imply any approval or warranty as to the standing and capability of any such organisations, company or individual on the part of Anna Mathur.
Newsletters
On the Website, you may subscribe to the newsletter, which may be used for advertising purposes. The newsletters sent may contain tracking pixels. The pixel is embedded in emails and allows an analysis of the success of online marketing campaigns. Because of these tracking pixels, I may see if and when you open an email and which links within the email you click. Also, this allows the Website to adapt the content of future newsletters to the interests of the user. This behaviour will not be passed on to third parties.
Rights relating to your personal information
Opt-out
You may opt-out of future email communications by following the unsubscribe links in our emails. You may also notify me at hello@annamathur.com to be removed from our mailing list.
Access
You may access the personal information I have about you by submitting a request me at hello@annamathur.com
Amend
You may contact me at hello@annamathur.com to amend or update your personal information.
Forget
In certain situations, you may request that I erase or forget your personal data. To do so, please submit a request at hello@annamathur.com
Please note that I may need to retain certain information for record keeping purposes or to complete transactions, or when required by law.
Sensitive personal information
At no time should you submit sensitive personal information to the Website. If you elect to submit such information to us, it will be subject to this Privacy Policy.
Contact me
At any time, please contact me at hello@annamathur.com with any questions related to this Privacy Policy.